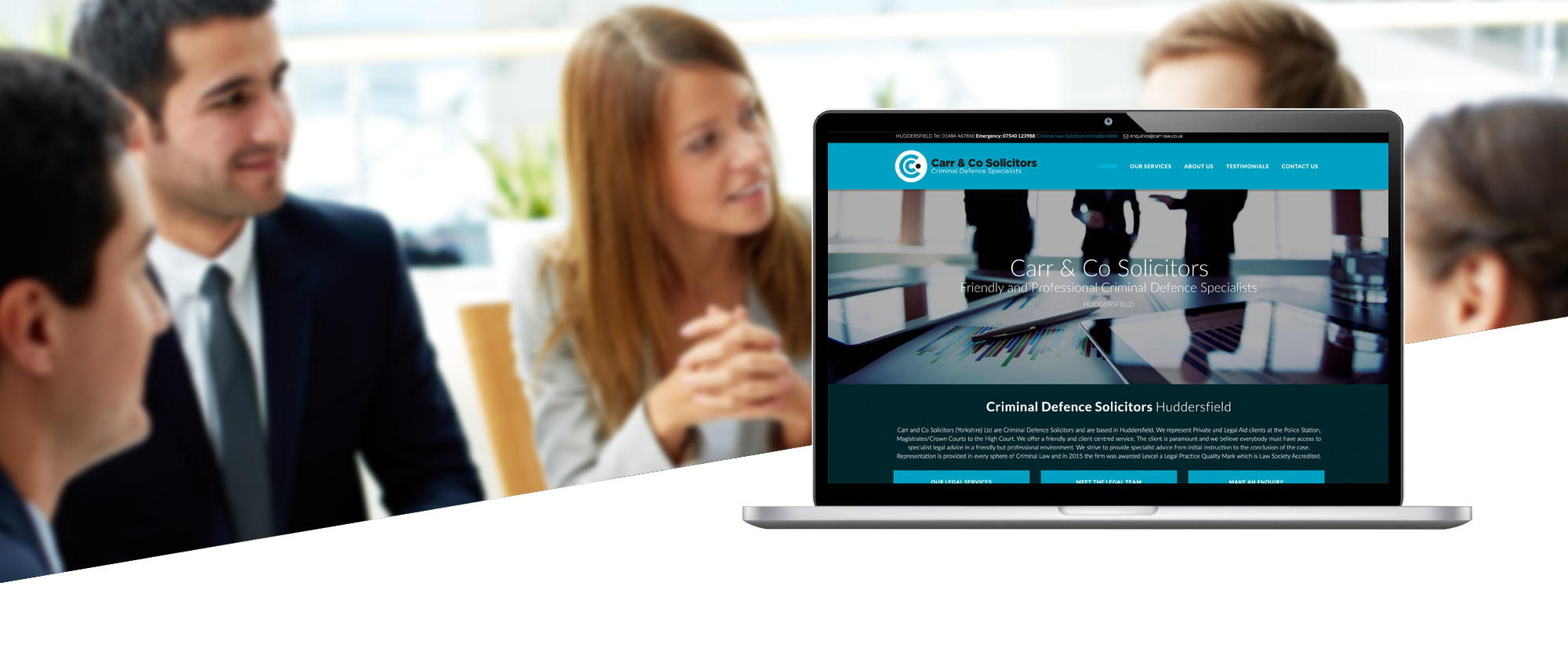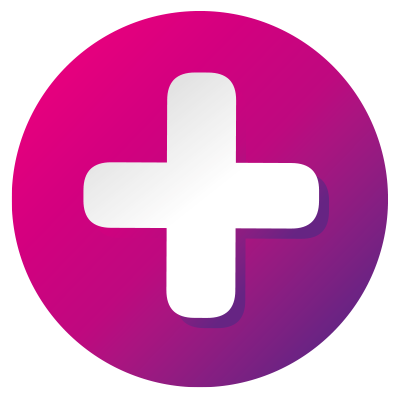 Carr & Co Solicitors
Criminal Law Solicitors
Design & Development
Customer Management
SSL Security Certificate
Search Engine Optimisation
Google Analytics
Daily Backup to Cloud
Our Brief
With no website presence, Carr & Co needed a website, and quickly! After an initial meeting, Jonathan and the team wanted a professional and modern looking website.
Solution
We originally rebranded the company with a new logo, stationery and signage. With a blank canvas for the website, we did what we do best. We produced a great looking, responsive website that is fast and ranks highly on google. Using the logo and corportate colours we built this professional website, indexed it with google and added analytics.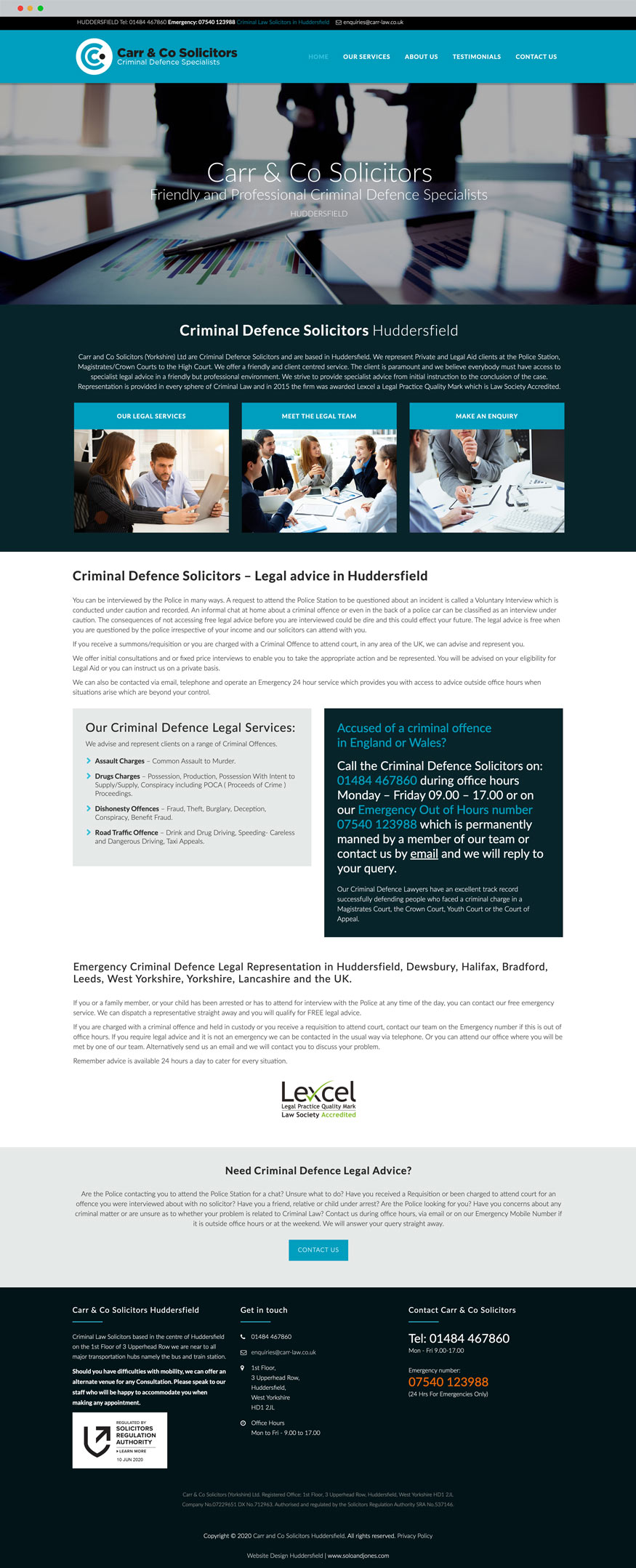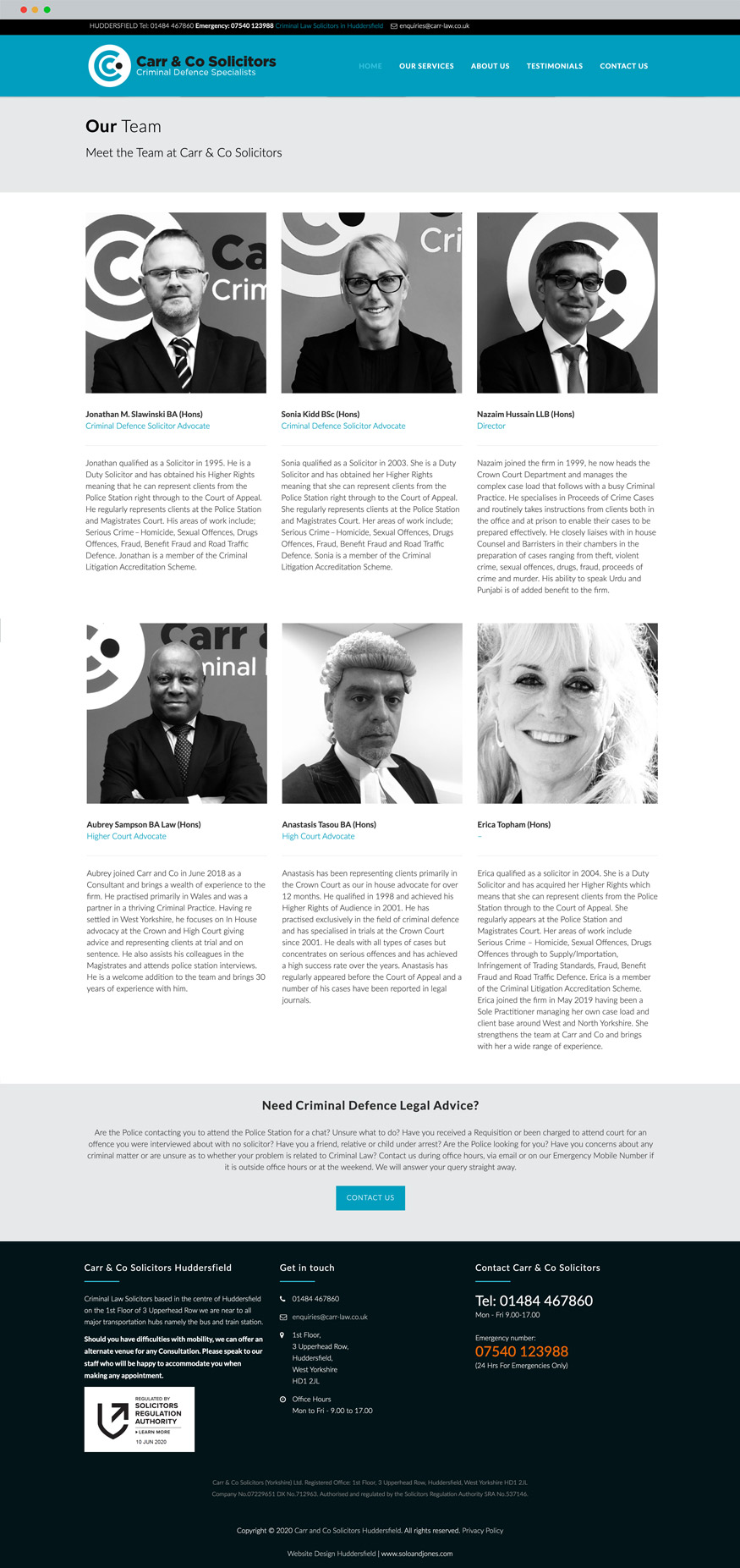 Let's work together to drive your next project forward!
Just because our designs are great, doesn't mean they cost the earth.
Call us, you might be pleasantly suprised.
T: 01484 644295