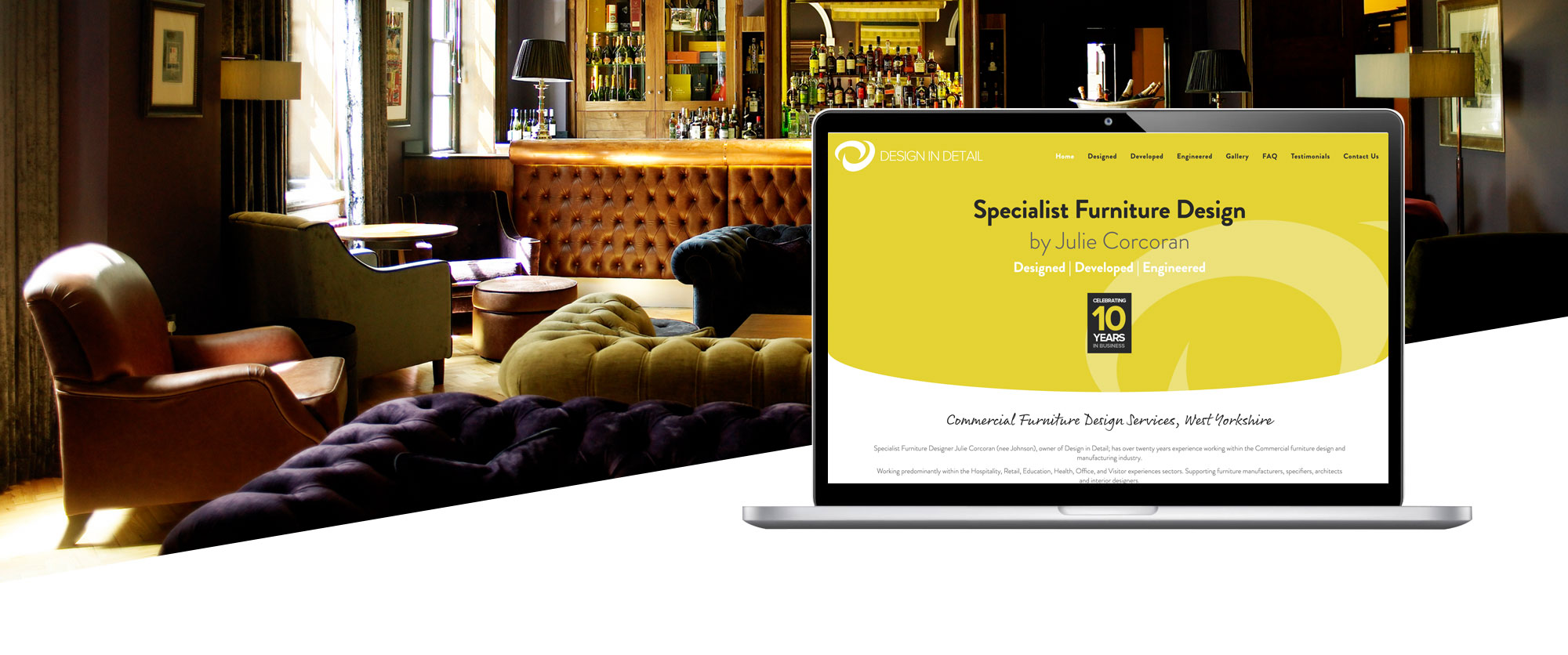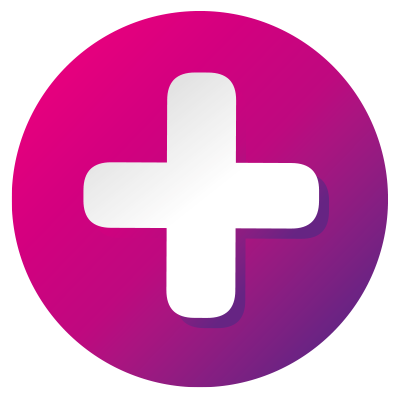 Design In Detail
Specialist Furniture Design
Design & Development
Customer Management
SSL Security Certificate
Search Engine Optimisation
Google Analytics
Daily Backup to Cloud
Our Brief
To bring the existing website up to date and make it fully responsive. The client requested a new logo and colour scheme. We were asked to use new, plus existing content and change the overall look and feel of the website.
Solution
We started by designing a new Logo and introducing a new colour pallete for the company. We wanted to make the new website easier to navigate and make the content standout more. Using colour blocks and typography we carefully structured each page to display lots of content clearly using new client photography to provide a really professional look. As with all new client websites, once live we confirmed all google analytic data was still working as expected and also updated the existing links in google search ensuring they forwarded to the new web pages without interuption.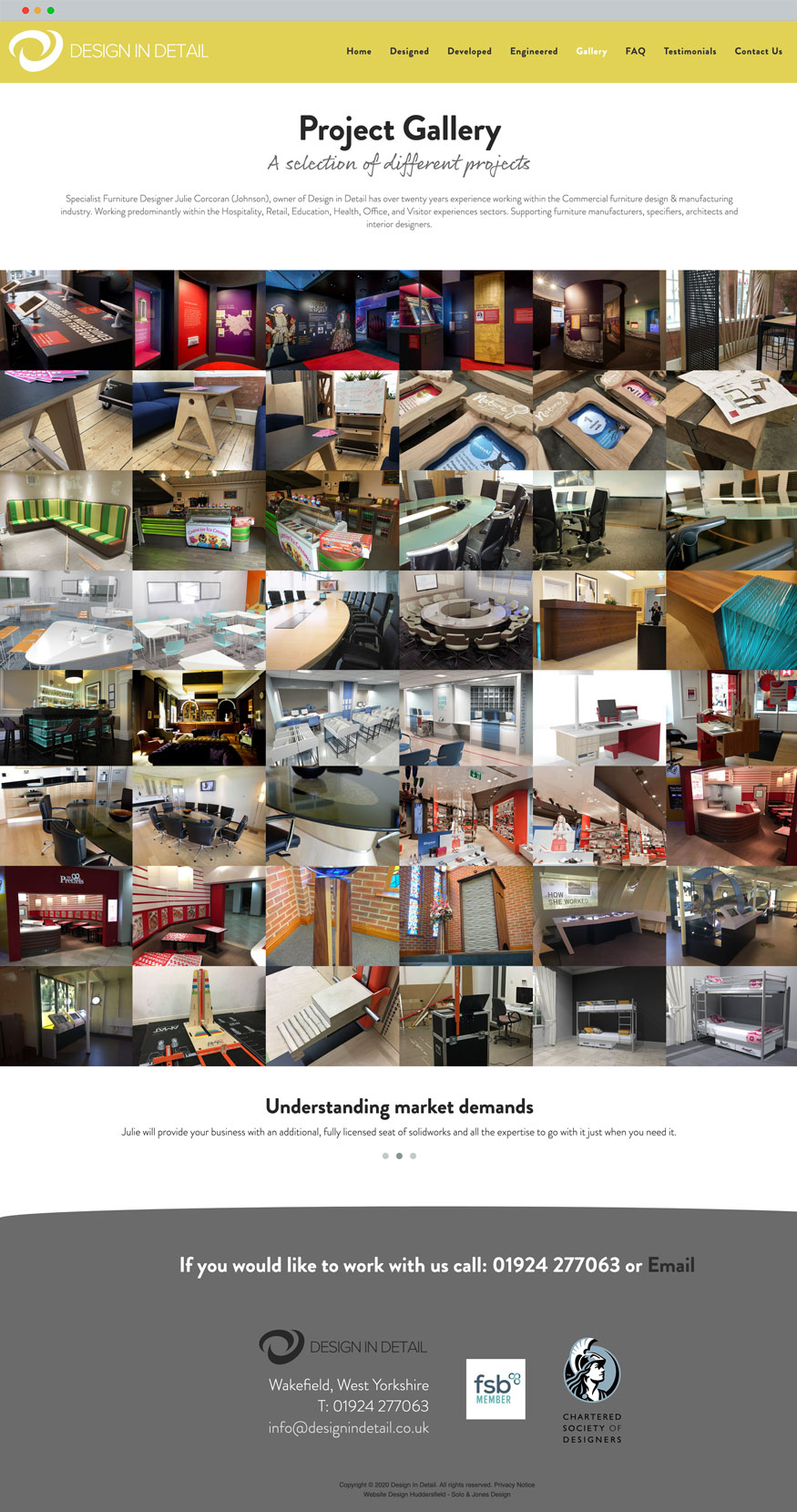 Let's work together to drive your next project forward!
Just because our designs are great, doesn't mean they cost the earth.
Call us, you might be pleasantly suprised.
T: 01484 644295