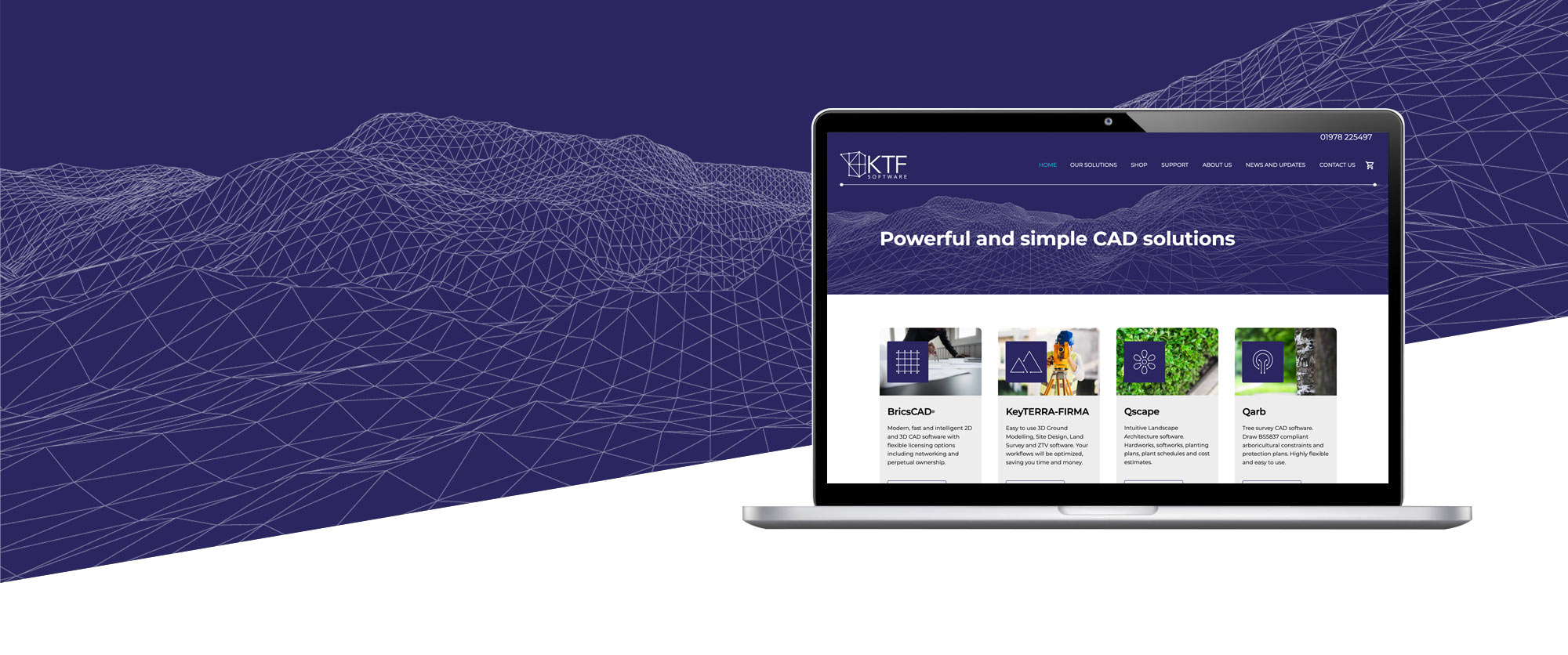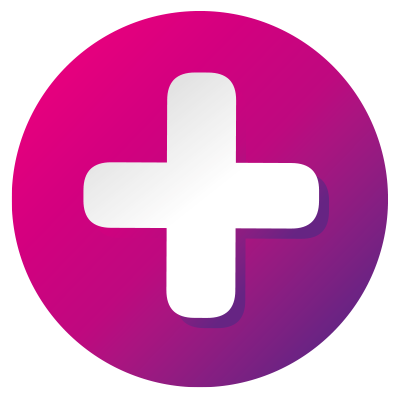 KTF Software
CAD design software experts
Design & Development
Customer Management
SSL Security Certificate
Search Engine Optimisation
Google Analytics
Daily Backup to Cloud
Our Brief
KTF have over 20 years' experience in related industries and computer programming, KTF Software is passionate about developing solutions for Civil Engineers, Land Surveyors, Landscape Architects, Landscape Planners and Arboriculturists. KTF required a full ecommerce website solution to sell their software products online.
Solution
Otso and the team were great and worked with Solo and Jones to produce a fantastic ecommerce solution, allowing them to sell all products online via shop and payment gateway. We produced a technical looking website following their corporate identity and logo style. There is an information page about each product with the option to purchase and link through to the shop.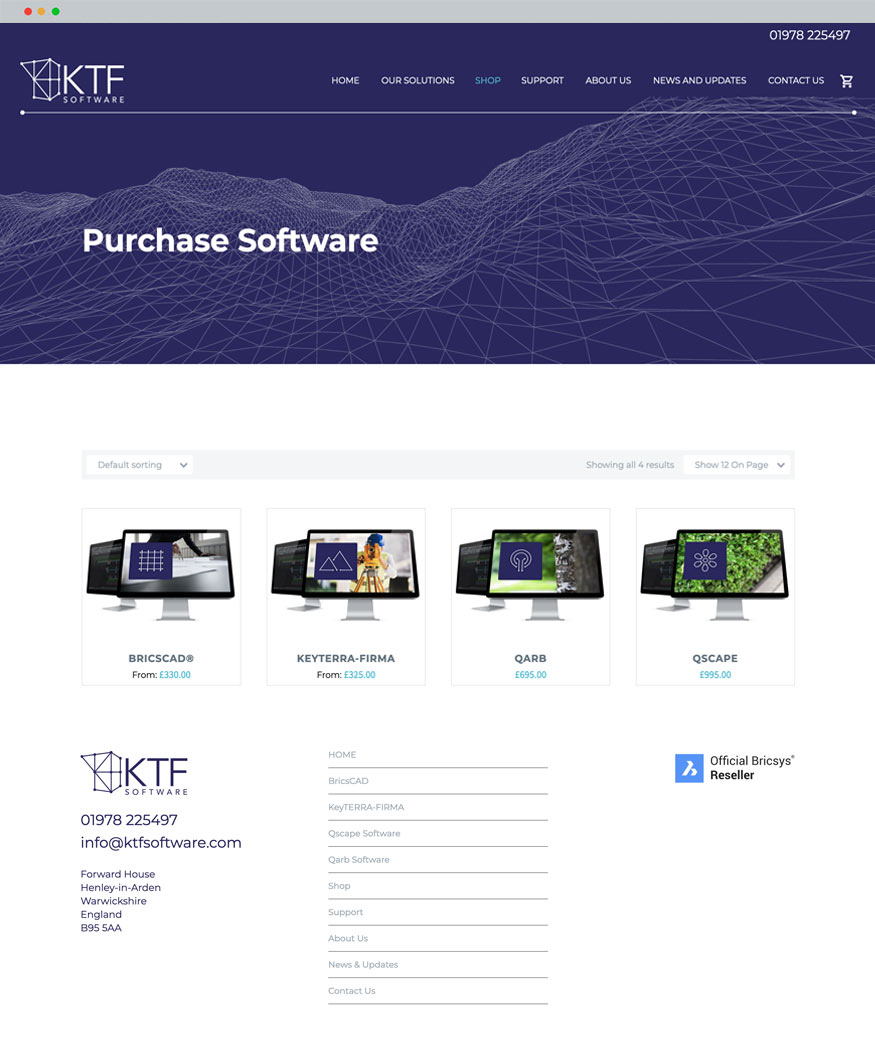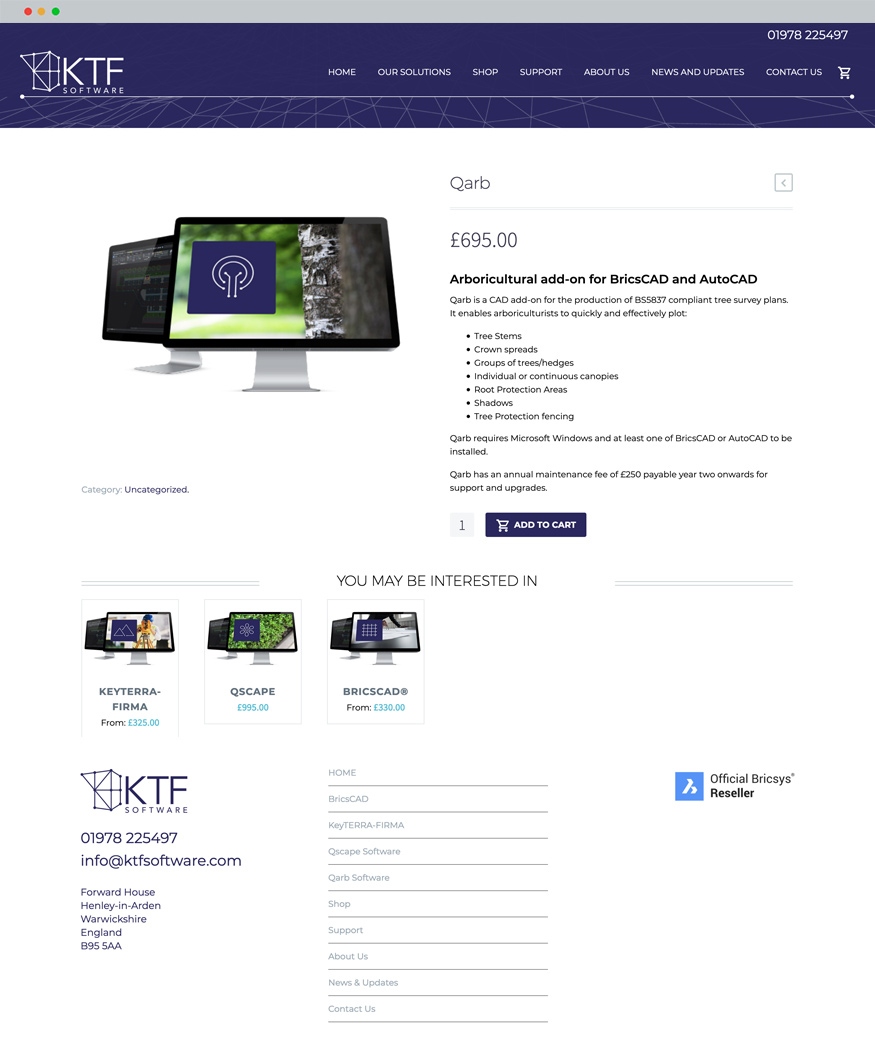 Let's work together to drive your next project forward!
Just because our designs are great, doesn't mean they cost the earth.
Call us, you might be pleasantly suprised.
T: 07712 328 368