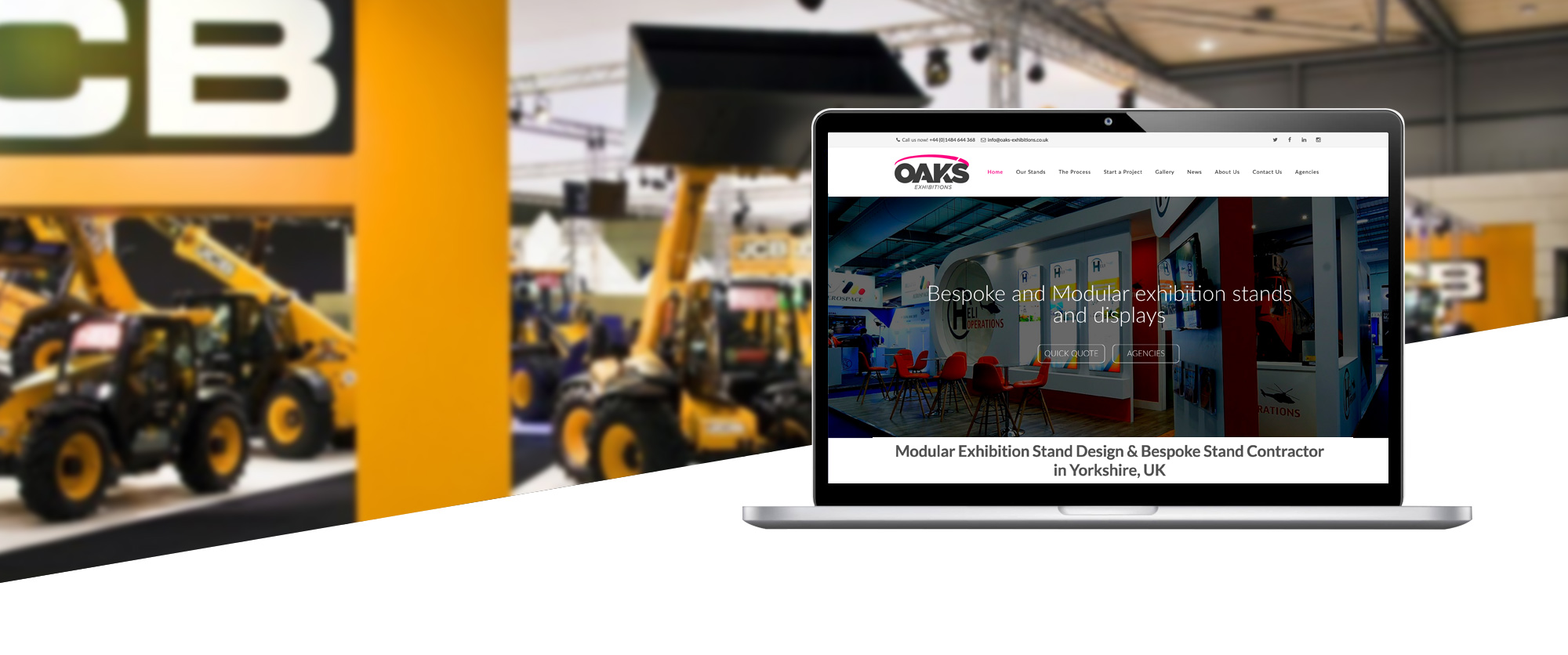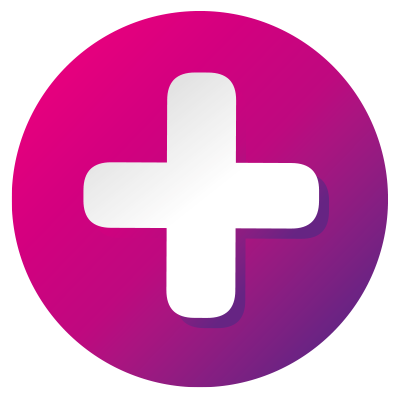 Oaks Exhibitions
Exhibitions Specialists
Design & Development
Brochure Style
SSL Security Certificate
Search Engine Optimisation
Google Analytics
Daily Backup to Cloud
Our Brief
As well as a number of Exhibition design projects that we've collaborated on – "Build me a website that shows off our skills and services – make it look cool, we do work all over Europe." said Sean.
Solution
We built a brochure style website that displayed their work at its best. Oaks wanted the website to be able to explain to potential customers what types of exhibition stands were available and to encourage customers to get in touch. We included a downloadable brochure and incorporated a Hubspot chat feature.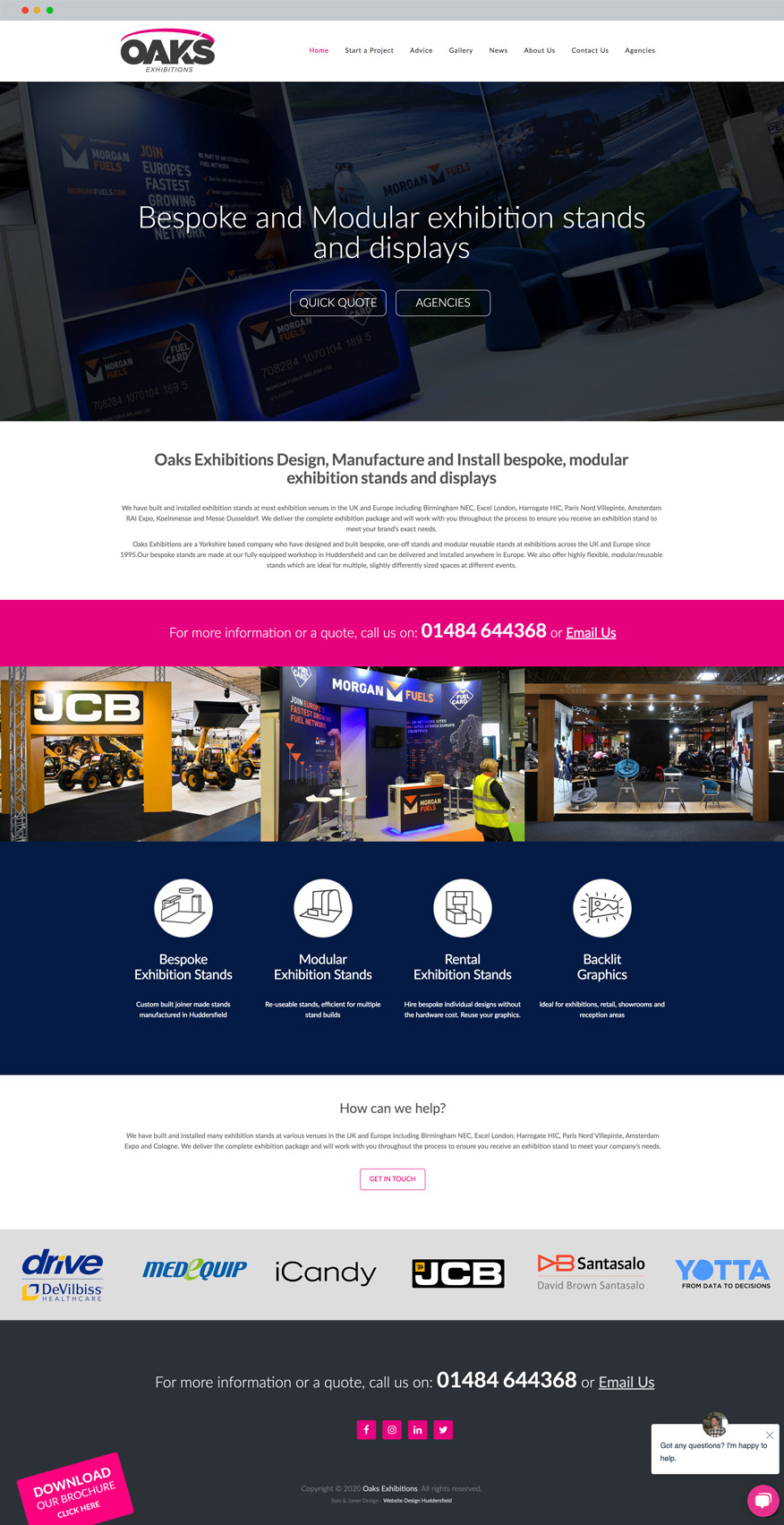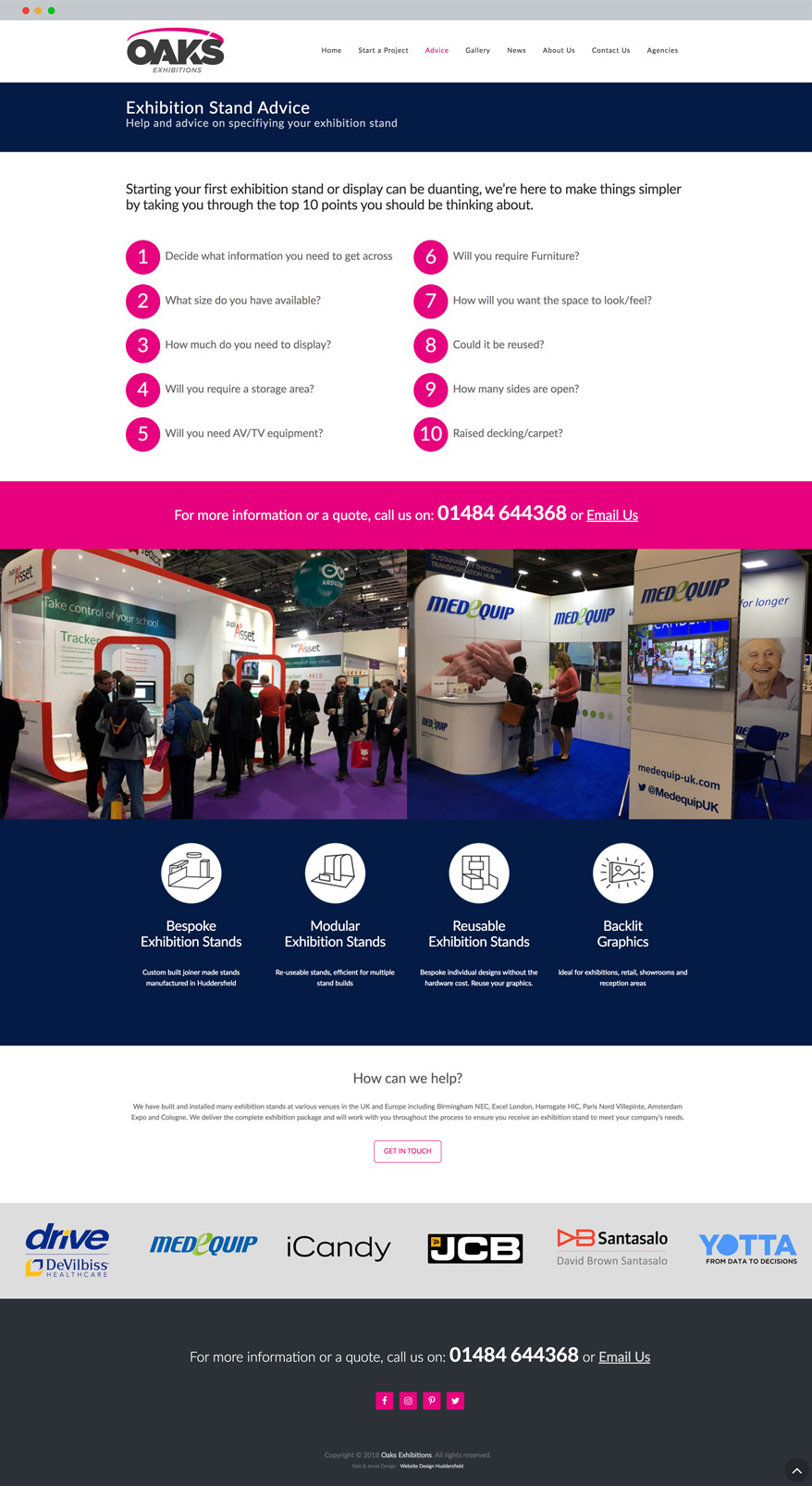 Let's work together to drive your next project forward!
Just because our designs are great, doesn't mean they cost the earth.
Call us, you might be pleasantly suprised.
T: 01484 644295