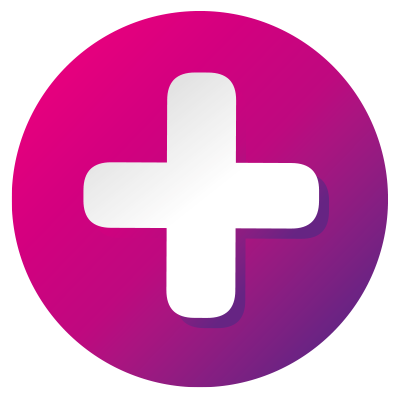 This Privacy Notice applies to the processing of data, to the services provided by Solo and Jones Design and to this website.
Solo and Jones Design is committed to protecting personal information from unauthorised use or disclosure. All your personal information and the transfer of it to others, will be in accordance with this Privacy Notice. At Solo and Jones Design, we understand that we have a responsibility to protect and respect your privacy and look after your personal data. This Privacy Notice explains what personal data we collect, how we use your personal data, reasons we may need to disclose your personal data to others.We must advise that this policy is subject to change, so please check our website on a regular basis for any further changes.
Who are we?
Solo and Jones design is a trading name of Richard Haigh, a provider of Website Design, Cloud Hosting and Graphic Design services, based in Huddersfield. The address is 56 Warneford Road, Cowlersley, Huddersfield, HD4 5TP. Tel: 01484 644295. Richard Haigh oversees the GDPR compliance on behalf of Solo and Jones Design.
How the law protects you
Data protection laws state that we are only able to process personal data if we have valid reasons to do so. The basis for processing your personal data includes, but is not limited to, your consent, performance of a contract, to enable billing and remittance, and to contact you for customer service purposes.
The Information we collect
We collect and store customer information such as Name, Address, telephone number, Email address and website address. We collect customer information verbally over the phone, by email when you contact us or during a face to face meeting, when a customer decides to use our services included but not limited to ordering a Website, Graphic Design, Domain registration or Website hosting.
Cookie Policy
This site uses cookies – small text files that are placed on your machine to help the site provide a better user experience. In general, cookies are used to retain user preferences, store information for things like shopping baskets, and provide anonymised tracking data to third party applications like Google Analytics. As a rule, cookies will make your browsing experience better. However, you may prefer to disable cookies on this site and on others. The most effective way to do this is to disable cookies in your browser. We suggest consulting the Help section of your browser.
When we build a customer website we install Google Analytics. This software collects data about online behavior via cookies. We use Google Analytics to help us understand how your customers use your website. Data collected by browser cookies is your Location, device type, pages visited, IP address and length of visit. All analytic data is non-person specific and no personal information is stored.
How we use your information
We use information about you in the following ways:
To process orders that you have submitted to us.
To provide you with products and services.
To enable us to review, develop and improve the website and services.
To provide customer care, including responding to your requests if you contact us with a query.
To administer accounts, process payments and keep track of billing and payments.
To notify you about changes to our website and services.
To provide you with information about products or services that you request from us or which we feel may interest you,
where you have consented to be contacted for such purposes;
To inform you of service and price changes.
We use the information we hold about you for internal record keeping and to be able to send you invoices for work ordered and completed. We may use your information to improve our products and services.
We use your personal information, such as your name, business name, business address, telephone and email to register domain names (ie.www) with one of a limited number of third party Internet hosting companies. Your details will only be entered on one of the following websites: Fasthosts, Heart Internet or Daily Internet. After domain registration your details are then automatically supplied by the hosting company to Nominet who are The Official Registry for UK Domain Names. This is necessary for you to be able to register and hold a domain name for your business. Your information is stored on a Cloud server based in the UK.
If you have asked solo and jones to install an SSL Certificate onto your website domain, your information will have been supplied to the issuing Certificate Authority for its authentication and use. Solo and jones use GoDaddy as our reliable SSL Certificate supplier.
When you the customer have requested a Microsoft Office Exchange Email, Solo and Jones Design supply your information to Microsoft to enable us to set up the account. We process your data for administration, billing, support and the provision of services. Additionally, to provide customer domain and connection details and use email addresses to provide the service.
If you order printed material such as Leaflets, brochures, banners or similar printed items and you request that they be delivered directly to you the customer, Solo and Jones are required to provide the print company with your address details and if requested a contact telephone number at the time of order. The print company will be required to supply your address details onto the Courier company to deliver your print items directly to you. Courier/Delivery companies used include: DHL, UK Mail, Royal Mail, DPD, Hermes.
If we are having IT related issues (such as email) your contact details may be passed onto our IT partner, Andrew Hopkinson at Yorkshire IT, who will help resolve any issues you may be having.
Whom we share your information
Solo and jones Design will not sell your information and only distribute your personal information to third parties mentioned above, or there is a legal reason we are required to do so by law.
Retention periods
We will keep your personal data for the duration of the period you are a customer of Solo and Jones Design. We shall retain your data only for as long as necessary in accordance with applicable laws.
At the end of any given project, we may keep your data for up to 7 years after you have cancelled your services with us. We may not be able to delete your data before this time due to our legal and/or accountancy obligations. We may also keep it for research or statistical purposes. We assure you that your personal data shall only be used for these purposes stated herein.
Your rights
In preventing the use or processing of your personal data, it may delay or prevent us from fulfilling our contractual obligations to you. It may also mean that we shall be unable to provide our services or process the cancellation of your service.
You have the right to object to our use of your personal data, or ask us to delete, remove or stop using it if there is no need for us to keep it. This is known as your right to be forgotten. There are legal and accountancy reasons why we will need to keep your data, but please do inform us if you think we are retaining or using your personal data incorrectly.
You have the right to withdraw your consent at any time by contacting info@soloandjones.com Until notice of withdrawal is received, the processing of such information is lawful.
You have the right to amend your preferences and to object to the use of your information on the basis of public interest or legitimate interests by contacting info@soloandjones.com Until such notification is received, the processing of such information is lawful.
Where we are using your information for marketing purposes you have a right to amend you preferences and to withdraw your consent at any time by contacting info@soloandjones.com Until such notification is received, the processing of such information is lawful.
If you have any questions or complaints about how your information is used, you can contact, Richard Haigh at info@soloandjones.com In that event, we will seek to resolve your query/issue promptly and to your satisfaction. However, you have a right to complain to the Information Commissioners office.
Where we store your personal data
Stored in secure password protected digital file format on a local computer and on.
Third party links
Solo and jones website contains links third parties websites, plug-ins and applications. By clicking on this links it may allow third parties to collect and share information about you. Any linked third party websites will have their own privacy policies and Solo and jones design does not accept any responsibility or liability in respect of the same.
Contact us
Please email any questions or comments you have about this privacy notice to: info@soloandjones.com
Let's work together to drive your next project forward!
Just because our designs are great, doesn't mean they cost the earth.
Call us, you might be pleasantly suprised.
T: 01484 644295